Hej,
Jag pustar ut en stund innan middagsgästerna kommer. Har bakat och lagat mat i timmar nu och hittills har allt flutit på bra.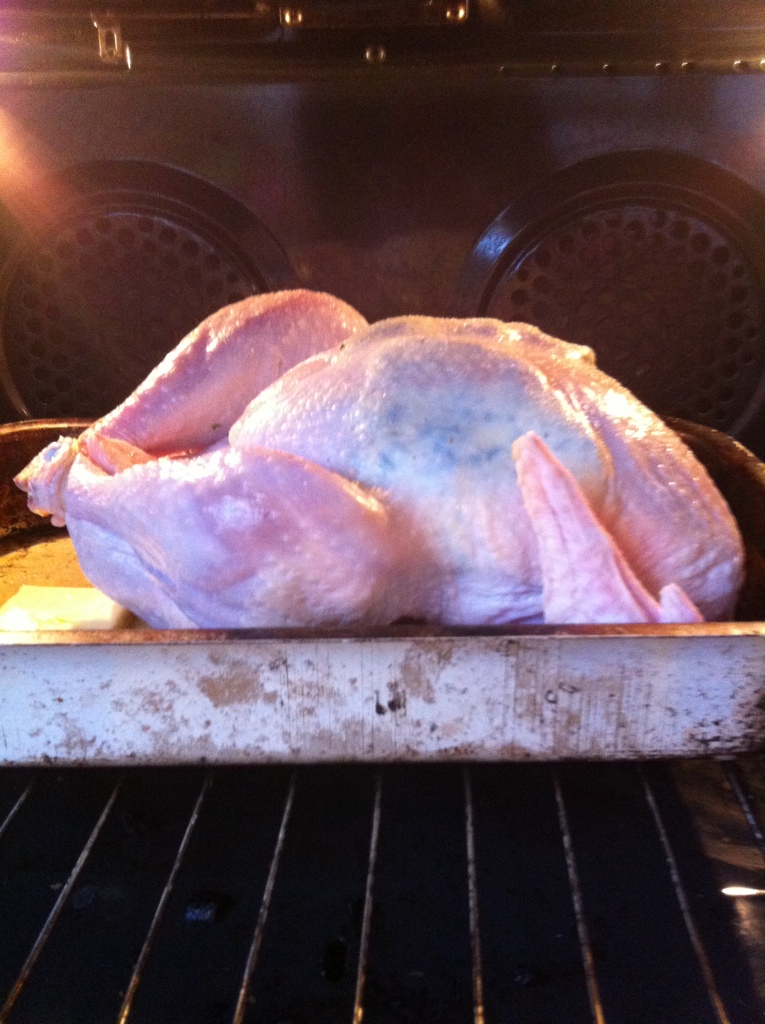 Så här såg ut kalkonen ut när jag satte in den i ugnen för tre timmar sen.
Jag har gjort bröd, förberett grönsakerna och sötpotatisen till pajen kokar på spisen nu. Fyllningen, som serveras som sidorätt, är klar att gratineras. Såsen blir det sista som görs.
English:
Taking some time to breathe before the dinner guests arrive.
Have been cooking for hours and so far so good.
The turkey has been in the oven for 3 hours, the veggies are prepared. The stuffing is ready to be put in the oven and the sweet potatoes for the pie are boiling as we speak.
The gravy is last up.

Fatal error: Uncaught Exception: 12: REST API is deprecated for versions v2.1 and higher (12) thrown in /storage/content/90/144790/matikvadrat.se/public_html/wp-content/plugins/seo-facebook-comments/facebook/base_facebook.php on line 1273