Warning: count(): Parameter must be an array or an object that implements Countable in /storage/content/90/144790/matikvadrat.se/public_html/wp-content/plugins/really-simple-facebook-twitter-share-buttons/really-simple-facebook-twitter-share-buttons.php on line 619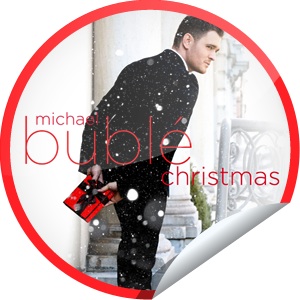 Jag är helt slut och har väldigt dåligt med julkänsla just nu. Har jobbat hela dagen och inser att den planerade ledigheten i mellandagarna bara är att glömma. Jag är dessutom sjuk, ont i halsen och småfebrig med en lätt släng av hosta och andnöd. Ja jag är nära döden som ni hör och är som sagt inte alls på något vidare julhumör. Så jag tänkte pigga upp mig själv med att titta på Michael Bubles Christmas Special, som visades på 3:an för ett tag sen. Bakom dagens lucka gömmer sig hans julskiva, som jag tycker är väldigt bra. Älskar hans röst!
Har ni några favoritlåtar så här kring jul?
Imorgon ska allt som inte hunnit göras tidigare fixas. Fullspäckad dag med andra ord.
Vi hörs imorgon!
Kram Christine