Hej,
Cocktailtimmen är snart här, det är dags att fredagsmysa och slappna av. En arbetsvecka är till enda och den sköna helgen ligger framför dig.
Får det lov att vara en drink? Om inte annat kanske du vill ha en till Melodifestivalen imorgon?
På Systembolagets sida hittade jag receptet till en bål som heter Vita havets bål. Ananas och apelsin ger den en solgul härlig färg och en söt fruktig smak. Ett litet drinkparaply och festliga sugrör så är även drinken Mello-redo.
Cocktail hour is here soon, it is time for relaxing Friday. A working week has ended and infront of you lies the blessed weekend. 
May I offer you a drink?
I found a recipe for a fruity and sunny coloured punch.
A little party umbrella and a party straw and the drink is ready for the weekend too.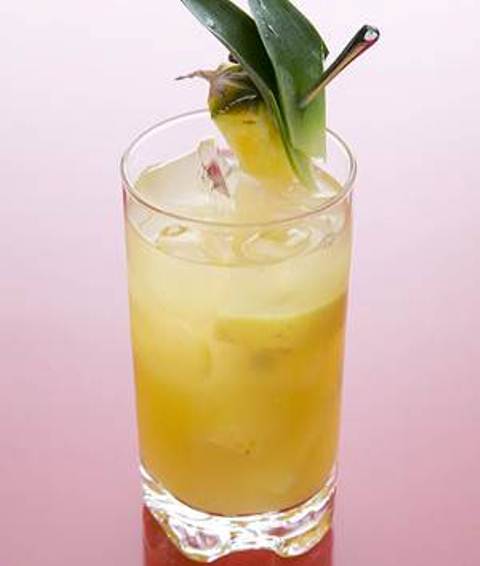 Foto: Gunnar Magnusson
Det här receptet ger 10 glas, så perfekt om man är många i TV-soffan på lördag.
Du behöver:
1 flaska halvtorrt vitt vin
4 dl ananasjuice
4 dl apelsinjuice
33 cl bitter lemon
citronskivor
ananasbitar
Blanda ingredienserna i en skål med is.
För en alkoholfri variant byter man bara vinet mot alkoholfritt vin eller fruktsoda.
This recipe will yield 10 glasses which is perfect for when your friends are over.
You need:
1 bottle semi-dry white wine
4 dl pineapple juice
4 dl orange juice
33 cl bitter lemon
lemon slices, pineapple slices and lots of ice
Just mix all the ingredients in a big bowl, with ice. 
For a non-alcoholic version just skip the wine and use sprite instead. 
Fatal error: Uncaught Exception: 12: REST API is deprecated for versions v2.1 and higher (12) thrown in /storage/content/90/144790/matikvadrat.se/public_html/wp-content/plugins/seo-facebook-comments/facebook/base_facebook.php on line 1273