Hej hej,
Jaha, regn idag. Vilken överraskning. Hade tänkt åka och plocka jordgubbar någon gång den här veckan men nu är det inte många dagar kvar och både fredag och lördag är antagligen uppbokade. Hoppas kunna komma iväg på söndag, då det ska vara bra väder också.
Till dess får jag bjuda på receptet på en god och enkel smulpaj med jordgubbar. En regnig dag är som gjord för att baka. Men tänk på att den ändrade luften kan göra det trixigare med degar som ska jäsa. Jag gjorde pajen härom dagen hos mina föräldrar, samtidigt som jag gjorde dessa raringar med choklad.
Åter till receptet för smulpajen.
Du behöver:
3 dl mjöl
1 dl socker
125 g smör (kallt)
100 g vit choklad
1 liter färska jordgubbar
1-2 msk potatismjöl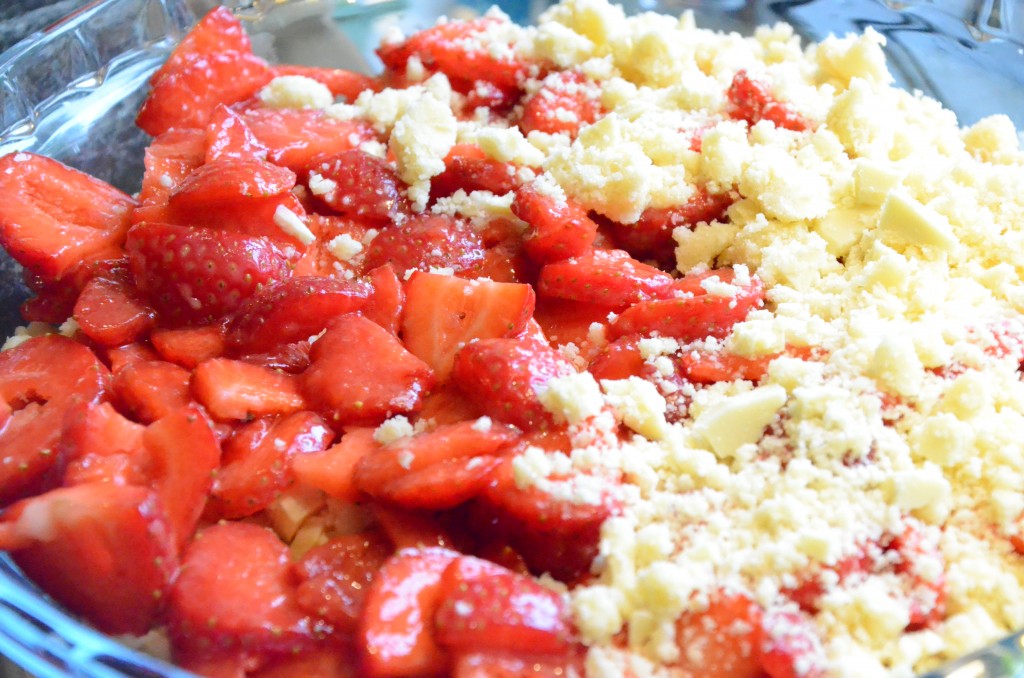 Gör så här:
Sätt ugnen på 200 grader C.
Blanda mjöl, socker och smöret, skuret i bitar, i en mixer till du har smulor. Hacka chokladen grovt och blanda ner i smuldegen.
Skölj och snoppa jordgubbarna. Skiva dem och blanda med potatismjölet.
Strö ut lite mindre än hälften av smuldegen i botten på en smord pajform.
Fördela jordgubbarna ovanpå och strö sen resten av smuldegen över jordgubbarna.
Grädda mitt i ugnen ca 20-30 minuter. Täck eventuellt över pajen med folie så att inte chokladen bränns.
Servera med vaniljkesella.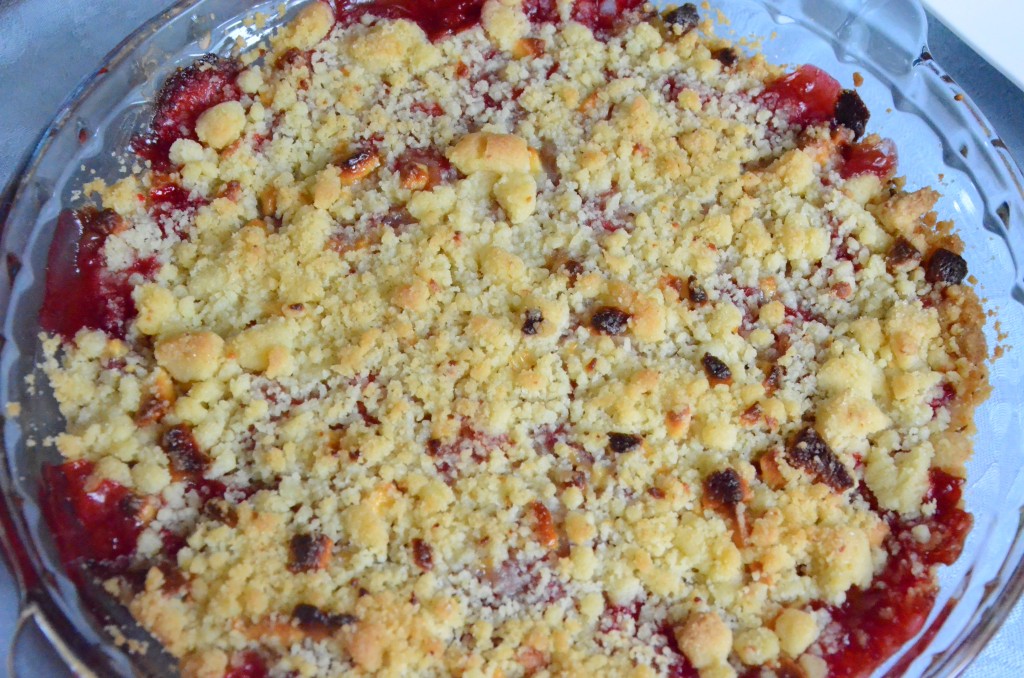 Here's the recipe for a simple crumble I made the other week. Strawberries and white chocolate is a match made in heaven, and who doesn't like a crumble?
3 dl flour
1 dl sugar
125 g butter (cold)
100 g white chocolate
1 l fresh strawberries
1-2 tbsp potato flour
Turn the oven to 200 degrees C.
Mix flour, sugar and butter in a food processer and turn to crumbs.
Chop the chocolate and mix in with the crumbs.
Rinse and hull the strawberries. Slice them and mix with the potato flour.
Put less than half of the crumbs into a pie dish. Put the strawberries on top and finish with the rest of the crumble mixture.
Bake in the middle of the oven for approx. 20-30 minutes. Cover the pie with foil towards the end to make sure the chocolate doesn't get burned.
Serve with thick vanilla custard.
Fatal error: Uncaught Exception: 12: REST API is deprecated for versions v2.1 and higher (12) thrown in /storage/content/90/144790/matikvadrat.se/public_html/wp-content/plugins/seo-facebook-comments/facebook/base_facebook.php on line 1273