Hey there,
How are you? Good, that's nice to hear. Me? Oh well I'm fine, as long as I stand up and don't move that is. To be honest, and we should, shouldn't we? I'm in pain! After my running-every-day-for several-days-in-a-row week I had a week where I managed to fit in one 15-minute workout. I really should have managed more than that, but I was a lazy ass. Now this week however, I'm back in training. Workouts both Monday and Tuesday but today I had to let it be.
Yesterday's workout was a 30 minute overall body session but there were many squats. You know, the exercise that will give you a tight tush. Oh I'm sure I'l get one too one day , I'm just not there yet.
At the moment I'm more in need of one of these: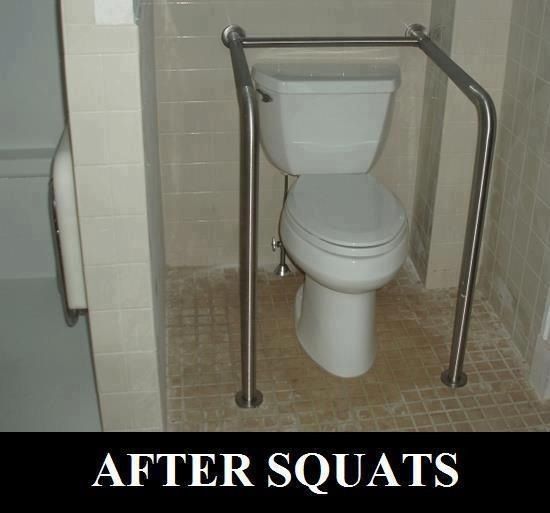 It's the same sort of leg movement to sit down on the toilet as doing a squat. It's killing me. Now you may realise the shape I'm in 🙂
I have been to the supermarket for a late night shopping spree. All the food for the weekend is home and ready to be made into delicious treats. I have some really nice things lined up.
But you know when you have a fully loaded trolley and it starts going places you don't want it to go? Steering the damn thing does nothing for aching muscles, except hurt them even more. Being my height does not help either when one is trying to control one of those things.
But I did the shopping, got home and managed to squeeze it in in the fridge and freezer and afterwards I made a swiss roll. Soft and airy with a creamy blackberry filling which I will show you tomorrow.
Now, it's time for an episode of the Good Wife.
Sleep tight!
See you tomorrow/ Ch
Fatal error: Uncaught Exception: 12: REST API is deprecated for versions v2.1 and higher (12) thrown in /storage/content/90/144790/matikvadrat.se/public_html/wp-content/plugins/seo-facebook-comments/facebook/base_facebook.php on line 1273