Dagens frukost, innan helgens fruktansvärda träningspass (urjobbigt pass där jag inte orkade göra alla repetitionerna) blev paleogröt.
Inte det godaste jag ätit men inte det sämsta heller. Helt ok.
Jag lät den koka lite för länge så den blev lite grynig. Lesson learned till nästa gång.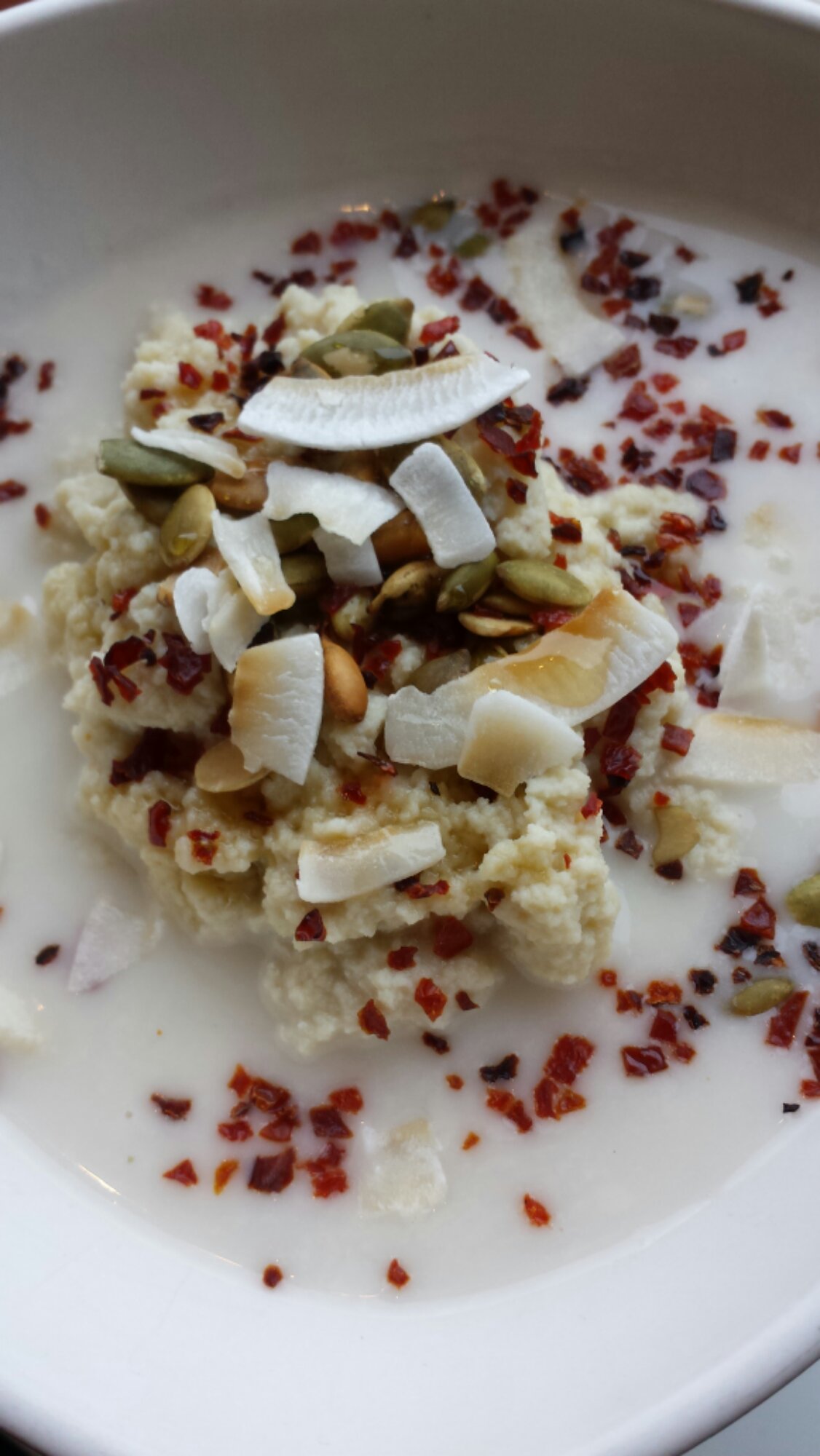 Till en portion behöver du:
2 ägg
1 dl kokosmjölk
1 msk kokosmjöl
1 tsk honung
Nötter och frön att strö över samt mandelmjölk till serveringen.
Gör så här:
Vispa ihop ägg, mjölk, mjöl och honung. Låt koka upp till det har samma konsistens som mannagrynsgröt.
Strö över valfria nötter och frön och kanske lite extra honung och slå på en slurk mandelmjölk.
Jag strödde över nyponskal, kokosflingor och pumpakärnor.
English:
This morning's breakfast was a paleo porridge. Never tried it before but it was actually quite ok.
Very simple to do too, but didn't fully prepare me for today's gruelling workout.
I have to admit, I couldn't manage to do all reps. Awful that I'm such a bad shape 🙁
For one portion you need:
2 eggs
1 dl coconut milk
1 tbsp coconut flour
1 tsp honey
Whisk together and bring to the boil until creamy and porridge like texture.
Sprinkle with nuts and seeds of your choice and perhaps some more honey.
Serve with almond milk.

Fatal error: Uncaught Exception: 12: REST API is deprecated for versions v2.1 and higher (12) thrown in /storage/content/90/144790/matikvadrat.se/public_html/wp-content/plugins/seo-facebook-comments/facebook/base_facebook.php on line 1273