Warning: count(): Parameter must be an array or an object that implements Countable in /storage/content/90/144790/matikvadrat.se/public_html/wp-content/plugins/really-simple-facebook-twitter-share-buttons/really-simple-facebook-twitter-share-buttons.php on line 619

Sambon bevisade idag att han inte läser bloggen. Middagen stod på bordet när jag kom hem och det luktade verkligen gott. Kyckling i currysås med ris till. Supergott MEN det var ju inte löksoppa! Nu gjorde det inget och det var absolut inte så att jag skällde ut honom, men det bevisar bara att han inte läser bloggen och veckomenyn. Förut läste han vissa inlägg, typ de där jag berättar om mitt lilla shoppingberoende och vad jag har köpt. Men nu verkar det alltså som att det är fritt fram att skriva om allt möjligt, för han läser ändå inte bloggen. Bör jag vara lättad eller en aning stött? Kan ju dock förstå honom, han får ju höra allt här hemma i alla fall 🙂

Träningen idag var välbehövlig. Jag har haft ont i halsen i ett par dagar och funderade på om jag verkligen skulle träna, men nu är det halsonda borta. Så skönt att träna och klarade några saker riktigt bra. Armhävningar är jag dock totalt värdelös på att göra, har liksom ingen armstyrka alls. Måste träna upp armmusklerna rejält. Vi ska ända ner i golvet med bröstet, men problemet blir då att jag inte orkar pressa mig upp igen.

Träningen får mig verkligen att fokusera och det är så skönt att kunna släppa allt annat. Jag har aldrig kunnat gjort så förut utan alltid haft tusen tankar snurrande i huvudet medan jag tränar.

Jag har inte haft en speciellt bra dag idag så träningen var som sagt välbehövlig. Jag har alltid ansett mig själv vara tydlig i min kommunikation men det verkar inte som om jag egentligen är det, för det jag säger verkar inte gå fram. Hur löser jag det problemet? Ja jag får väl försöka uttrycka mig på något annat sätt, men det är ju lättare sagt än gjort. Jag är ju den jag är.

I morgon hoppas jag att det blir en bättre dag. Ska på finlunch i saluhallen på dagen, skönt att komma ut en stund och då ska jag passa på att köpa ett par handskar också för fy vad jag har frusit de senaste dagarna. På kvällen blir det after work på Pitcher's. Burgare, en kall cider och trevliga människor att umgås med en stund.

Hoppas att du har haft en bra dag idag och får en fin dag i morgon också.

Kram Ch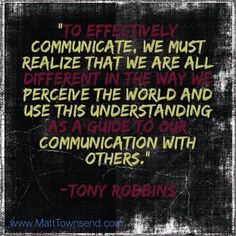 Bild från www.pinterest.com
It's apparent that the hubby doesn't read the blog. For dinner tonight he made chicken in curry sauce with rice. Not a bad dinner at all. I'm not complaining but I had planned the weekly menu and today it was meant to be onion soup, which I looove. And so it was obvious that the hubby had no idea about my plans. 
Now, it's not all bad that he doesn't read the blog. It means I can tell you about my shopaholic habits without him freaking out. 
Other than that revelation I can say I had a crappy day that ended a lot better though thanks to the crossfit workout. I'm loving it more and more just because of the way it makes me feel and the fact that I am able to focus completely on the workout, which I have never been able to do before. Normally I have a thousand thoughts running through my mind whatever I'm doing. 
The crappy part of the day was realising that I am not as clear in my communication as I would like to think I am. For some reason I am not getting my message across to some people, even though I am expressing myself very bluntly. I need to work on that I know! I need to think about how to change and solve this. It's certainly not easy as I am who I am.
Tomorrow should be a much better day though as I have a lunch in town planned and in the evening I will go out with some work colleagues for drinks and burgers. 
I hope you have had a nice day and will have tomorrow as well. 
Love Christine

Fatal error: Uncaught Exception: 12: REST API is deprecated for versions v2.1 and higher (12) thrown in /storage/content/90/144790/matikvadrat.se/public_html/wp-content/plugins/seo-facebook-comments/facebook/base_facebook.php on line 1273