Sambon lagade maten idag. Köttfärslimpa, vi skippade potatisen och ugnsrostade lite grönsaker istället; tomater, zucchini och purjolök. Väldigt gott! Men ser ni vad som saknas på tallriken?
Just det, såsen!
Jag är en såsälskare av stora mått. En måltid är liksom inte komplett utan sås. Har aldrig kunnat förstå de som tycker tvärtom, att sås inte alls är nödvändigt.
Min sambo känner tydligen inte mig riktigt så väl som jag tycker han borde göra efter 11 år tillsammans. För han fattade inte alls vad problemet var. Vi skulle ju ha grönsaker till maten och då trodde han att det var antingen eller. Jag åt min mat under mutter och till slut kom det sås på bordet; en flaska sweet chili sås, eh jaha, men det passar ju inte till köttfärslimpa! Men det är ju sås tyckte sambon.
Vi kom inte så långt i den diskussionen kan jag säga. Vi är överens om att vi inte är överens i den här frågan.
Är det någon av er som har ett bra och kanske lite annorlunda recept på köttfärslimpa, och god sås för all del?
Dela gärna med er, jag tar gladeligen emot tips.
Trevlig kväll!
Kram Christine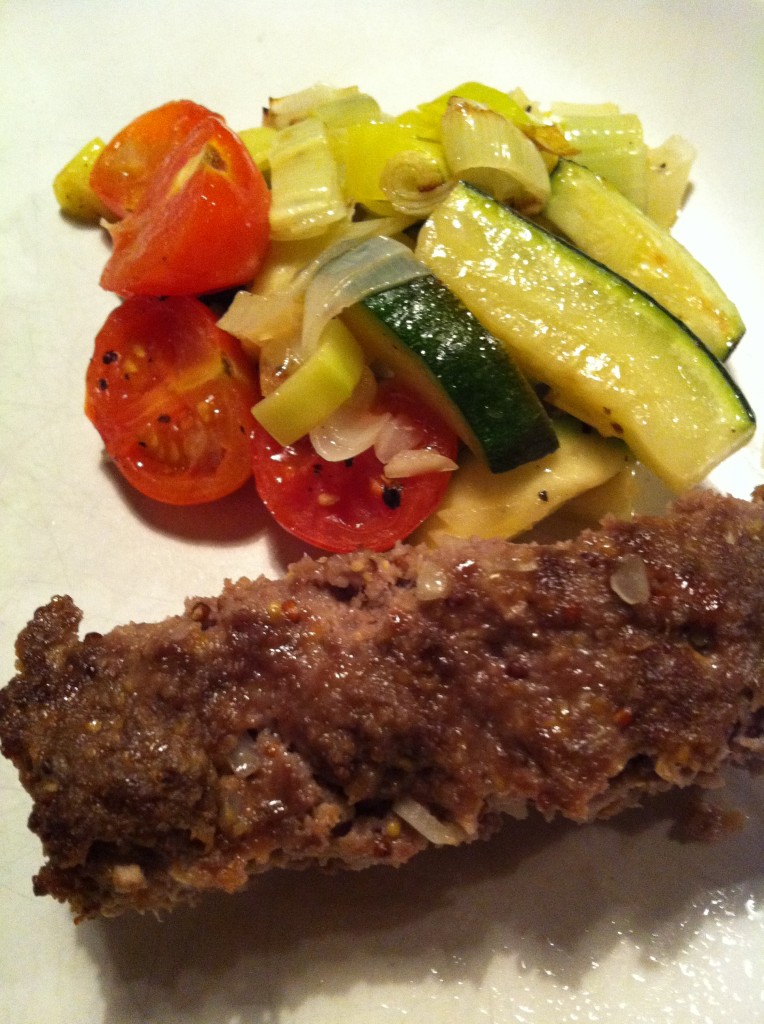 We had meatloaf for dinner tonight, and the hubby made it. Very good and instead of potatoes we oven roasted a mix of zucchini, leek and tomatoes. Very healthy!
But he forgot something! He forgot the gravy. You'd think that after 11 years together he would know me and know that I love gravy. 
Our discussion:
–But we were supposed to have veggies as side dish.
– Yes, but not to substitute the gravy, we were of course supposed to have had both.
– Here's sauce; the hubby puts a bottle of sweet chili sauce on the table.
– Well, that's not the same thing at all. It's a cold sauce and not a hot gravy. Besides, it doesn't go with meatloaf. 
– I really don't see the problem here. 
OK! We didn't get further than that with the discussion. Let's just say we agreed to disagree. 
Fatal error: Uncaught Exception: 12: REST API is deprecated for versions v2.1 and higher (12) thrown in /storage/content/90/144790/matikvadrat.se/public_html/wp-content/plugins/seo-facebook-comments/facebook/base_facebook.php on line 1273