Hej,
Dagen började bra, med god frukost på Java. Vi träffades i ca en timme, och pratade om det mesta, som vänner gör. Efter fil och flingor, ett glas juice, smörgås, gott pålägg, äggröra och salami, en kopp varmt och väldoftande te, brieost och vindruvor och en kanelbulle var det dags att gå skilda håll. Vi jobbar på olika platser och en av oss jobbar inte alls. Tänk vilken skillnad en timme kan göra! 
Ikväll vill jag tipsa er om en restaurang, visserligen en som inte så många kommer att besöka men som ändå visar upp ett bra samhällsengagemang. Det är en kändis inblandad, och då tänker du kanske: Hard Rock café eller vaddå? Men nej, detta är en restaurang med mer själ och hjärta än så. Den ligger i New Jersey, USA och heter Soul Kitchen och är en del av Jon Bon Jovi Soul foundation. Grundat av den här mannen; sångare i bandet Bon Jovi. Alla ni som växte upp på 80-talet bör väl veta vad det är för band 🙂
Today started off in a good way, with a breakfast date with friends. We met for about one hour, and talked about most things, as friends fo. After yoghurt and cereals, juice, bread, and a selection of spreads, scrambled eggs and salami, a hot cup of fragrant tea, some brie cheese and grapes and a cinnamon bun, it was time for us to part. We work in different work places, and one of us is retired even. Crazy what a difference an hour can make!
Tonight I want to tell you about a restaurant, perhaps not one that we will all have the chance to visit but is a very good example of civic engagement. There's a celebrity involved, and perhaps you're thinking: is it Hard Rock Café or what? But no, this is a restaurant with a lot more heart and soul than that. It's in New Jersey, USA, is called Soul Kitchen and is part of the Jon Bon Jovi Soul Foundation, which works for a better community and helping people who are experiencing a tough time. Founded by this man; who also happens to be the lead singer in the band Bon Jovi. Anyone who grew up in the 80's should know who he is 🙂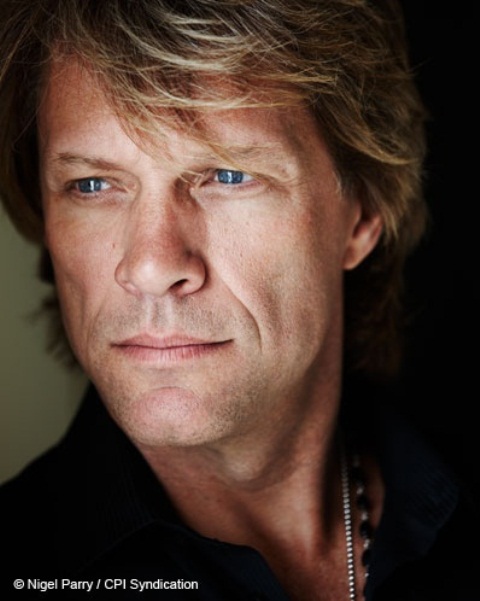 Det finns inga priser på menyn. Man donerar istället en peng, eller sin tid genom att hjälpa till i köket. På så sätt kan alla som är hungriga och kommer till restaurangen få äta sig mätta. Det är en icke vinstdrivande rörelse som förutom att försöka hjälpa folk att få mat i magen jobbar för ökad gemenskap i området.
Så här ser ett exempel på en meny ut. Kanske ett ställe värt att notera, New Jersey ligger ju trots allt inte långt från New York.
Tänk om det fanns något liknande ställe här i Sverige. Det är ju tyvärr så att många, även i vårt land, lever på existensminimum.
The menu holds no prices. Instead you donate a sum, 10 USD per 3-course meal, or if you can't do that youcan donate your time by helping out in the kitchen. This way everyone who comes by the restaurant can have a hot meal. It's a non-profit organisation by the way, so all the money goes to running the restaurant. 
Below is an example of a menu. Perhaps a place to remember. After all, New Jersey is not far away from New York. 
I wish there were more of these places around the world. A lot of people could use it. 
Fatal error: Uncaught Exception: 12: REST API is deprecated for versions v2.1 and higher (12) thrown in /storage/content/90/144790/matikvadrat.se/public_html/wp-content/plugins/seo-facebook-comments/facebook/base_facebook.php on line 1273