*Scroll down for English
Hej,
Ikväll var vi på middag hos sambons föräldrar tillsammans med några andra från företaget.
Fick jättegod mat från Robertson: kall marinerad oxfilé med potatisgratäng och supergoda gifflar med soltorkade tomater.
Till efterrätt blev det ostbricka och annorlunda, men väldigt god choklad.
Lyckades deleta bilderna jag tog på maten. Endast bilden på chokladen kvar.

Den gula chokladen smakade ingefära och den bruna hade mintsmak. Båda chokladsorterna var strösslade med blommor. Inköpta på ostbutiken här i stan.
Hade på mig ett armband ikväll, som jag köpte på smyckespartyt i onsdags.

Köpte även en klocka. Alltid roligt med saker som ingen annan har. Dessa smycken görs nämligen bara i ett exemplar.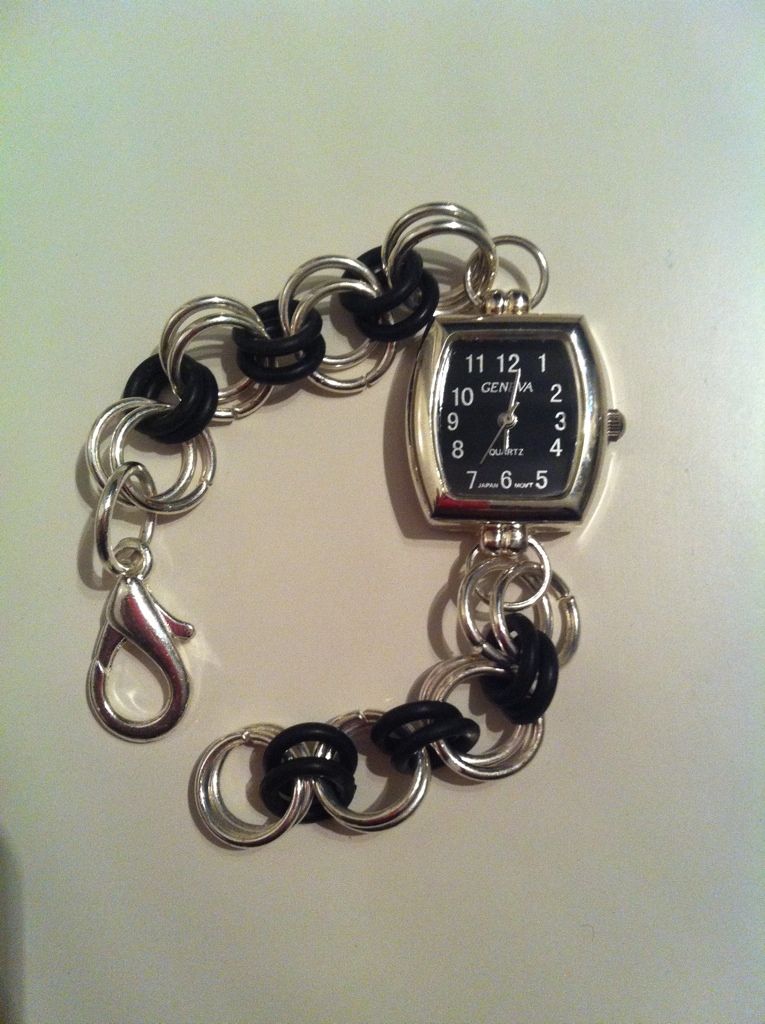 Hittade förresten en superfin möbel till Mini-mes rum, som vi ska göra om och göra större under julledigheten.

Visst är den fin?
En aning dyr men jag är bra sugen. Skulle kunna tänka mig en likadan 🙂
English:
We've been at a dinner tonight at the hubby's parents' place, together with some of the other guys from their company and their wags.
Enjoyed a really nice meal:
Cold marinated beef tenderloin, creamy potato gratin and a really nice croissant with sundried tomatoes.
For dessert there was a cheese platter, fruit and chocolate.
I managed to delete all the photos except for the one with chocolate. The yellow one was ginger flavoured and the brown one tasted of mint.
Both of them were sprinkled with flowers.
Wore a bracelet today, which I bought at the jewellery party on Wednesday.
I also bought a watch. So nice to have things you won't see on anybody else. The woman making them only makes one of each.
Talking of something completely different: I found this cute little sofa the other day and would love it in Mini-mes room, which we will give a makeover during the christmas holiday.
It's lovely don't you think?
Fatal error: Uncaught Exception: 12: REST API is deprecated for versions v2.1 and higher (12) thrown in /storage/content/90/144790/matikvadrat.se/public_html/wp-content/plugins/seo-facebook-comments/facebook/base_facebook.php on line 1273