Godmorgon!
Idag är det den internationella familjedagen. Så ge din familj lite extra tid, kärlek och omtanke idag. Bor du med din familj, eller är ni långt ifrån varandra?
Umgås du ofta eller sällan med familjen? Vad betyder egentligen familjen för dig?
Jag har turen att ha mina föräldrar nära, något som är extra viktigt nu när jag har en egen familj. Jag har en underbar dotter och en sambo som orkat stå ut med mig under många år. De må ha varit en riktig berg-och-dal-bana och jag tror inte för ett ögonblick att den är över, den kommer fortsätta så länge vi gör det. Men på något sätt hör vi ihop.
Min bror bor i samma stad som jag, men tyvärr träffas vi ändå inte så ofta. Min syster bor i Stockholm. Båda har egna familjer. Jag träffar inte min syster så ofta heller, men det sköna med syskon är att man vet att man har dem, även om man inte pratar eller träffas så ofta.
Jag funderar ofta på huruvida Mini-me borde få ett syskon eller inte. Det finns både för- och nackdelar. Det finns aldrig något rätt eller fel. Vi får se hur det blir med den saken. Inget är skrivet i sten 🙂
It's the International Family Day today. So give your family some xtra loving today. 
Do you live close to or far away from your family? Are you close or do you try to keep family gatherings to the Christmas only?
I'm lucky enough to have my parents close by, which is especially good now that I have a family of my own. I have a wonderful daughter and a hubby that has managed to put up with me (and I with him) for many years now. Trust me, it hasn't been a walk in the park, more of a roller coaster ride, and I don't doubt that it will continue to be that way. But for some reason we kind of belong together. 
My brother and I live in the same city, but unfortunately we don't get together that often anyway. My sister lives in Stockholm, so I don't get to see her that often either. They both have families of the own. But although I don't see my siblings so often I know they are there. Just a phone call away. It's a good feeling.
I often think about whether or not Mini-me should have a little sister or brother. There are pros and cons with it as with anything else in life. There's never a right or wrong when it comes to this and we will keep thinking about this one. There's still time to change our minds 🙂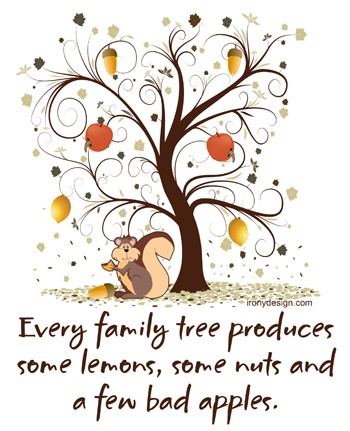 Ingen familj är perfekt!
No family is perfect!
I dagens samhälle tror jag att det är många som håller med mig om att ens vänner är nästan lika mycket familj. Det är de som man träffar oftast och pratar mest med. Det är dem man har mest gemensamt med.
För mig är mina vänner lika viktiga som min familj. För de likväl som jag är stolt och glad över min familj är jag stolt och glad för alla vänner jag har turen att ha.
Min familj har format mig, men det har mina vänner också. Jag skulle inte vara samma person idag om jag inte hade träffat mina vänner.
En del vänner stannar inte för alltid i ens liv, fast man kanske tror att det ska vara så. Ibland märker man att man är på väg att glida isär, och ibland sker brytningen snabbt och man kanske inte förstår varför. En del vänner betyder mycket under en kort tid och en del vänner kan man bara inte leva utan.
Men bara för att man är familj är det ju inte säkert att man håller ihop, håller kontakten eller inte glider isär. Även inom familjen kan en relation brytas utan att alla kanske riktigt förstår vad det beror på.
Det är sorgligt när en relation, oavsett vad för typ, går i kras. Men jag har lärt mig att det är ingenting man kan göra åt det. Man kan inte styra andra och man vill inte alltid samma saker.
I och med Facebook är det idag lättare att hålla kontakten med folk. Vänner från när och fjärran, från förr och nu kan samlas och dela saker med varandra som man kanske inte hade delat med varandra annars.
Under uppväxten har man naturliga samlingspunkter där vänskaper startar, i och med skolan och fritidsaktiviteter. Men som vuxen är det inte lika lätt. Det är inte lika lätt att gå fram till någon och fråga om man ska leka 🙂
Därför är jag så glad över de nya vänskaperna jag har fått på senare år. Människor som man verkligen tycker om, vill umgås med, har roligt med och har saker gemensamt med.
Lika glad är jag över de vänner jag lyckats behålla genom alla år, de som funnits där i vått och torrt. De som liksom vet för mycket om en, så man kan inte släppa dem 🙂
Vi behöver alla någon! Ge dina nära och kära massor av kärlek idag, och alla andra dagar också.
Ha en fin dag!
Kram Christine
In today's society I'd say many people would agree with me when I say the friends are just as important as the family. The friends are the ones we see often, talk to a lot and share interests with.
For me, my friends are equally as important as my family. And I am so proud and happy of all of them. My family has shaped me, but without my friends I wouldn't be the same person.
Some friends won't stay forever in your life, although you might think so. Sometimes you can notice how the friendship slips between you fingers and runs out into the sand. Sometimes the break-up is sudden and you can't understand why. Just like in any relationship. Some friends mean a lot to you during a short time and some friends one simply can't live without.   
But just because you are family it doesn't guarantee you will stick together, will always be in contact and will never grow apart. Even within the family relations can break, sometimes without explanation and without everyone understanding why. 
It's sad when a relationship ends, no matter the type of relationship. But I have learned one thing, and that's that there is nothing you can about it. You can't control people and sometimes you just don't want the same things. 
With the new technology and Facebook in the forefront it's a lot easier today to keep in touch. Friends for near and far, from a long time ago and from now can gather and share things with each other, things one might not have shared otherwise. 
When we grow up there are serveral natural places for us to make new friends. Through school and after school activities and hobbies. But as an adult it's not as easy. You don't really walk up to someone you think looks nice and ask if they want to play 🙂
So, with that said I am so happy to have got new friends over the past few years. People I really like, have fun with, like spending time with and have things in common with. 
I am equally happy about the friends I have managed to keep over the years. The ones who have been there through it all. You know, the ones who simply knows too much about you and you therefore can't let go 🙂
 We all need someone, so make sure to give friends and family lots of love today. And not just today but the rest of the year too!
Have a nice day!
Love Christine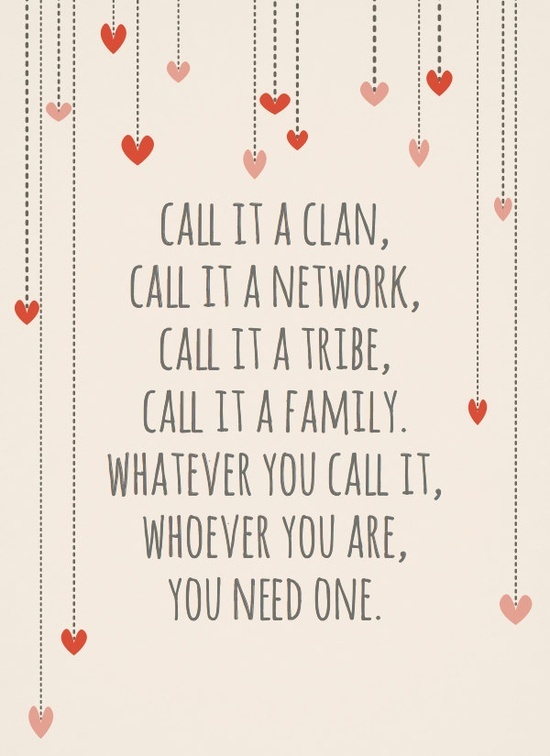 Fatal error: Uncaught Exception: 12: REST API is deprecated for versions v2.1 and higher (12) thrown in /storage/content/90/144790/matikvadrat.se/public_html/wp-content/plugins/seo-facebook-comments/facebook/base_facebook.php on line 1273