Jag fick hem en ny klänning idag och var lite tveksam till den men när jag fick på mig den så blev jag rätt nöjd.
Smickrande svart, med skön lite lösare passform i bekvämt material.
Vid axlarna är det små strasstenar. Det är lite 80-tal över klänningen men jag tycker om det på något vis.
Sambon däremot tyckte den påminde honom om att Tina Turner vill ha tillbaka sin klänning.
Klänningen är med andra ord tagen!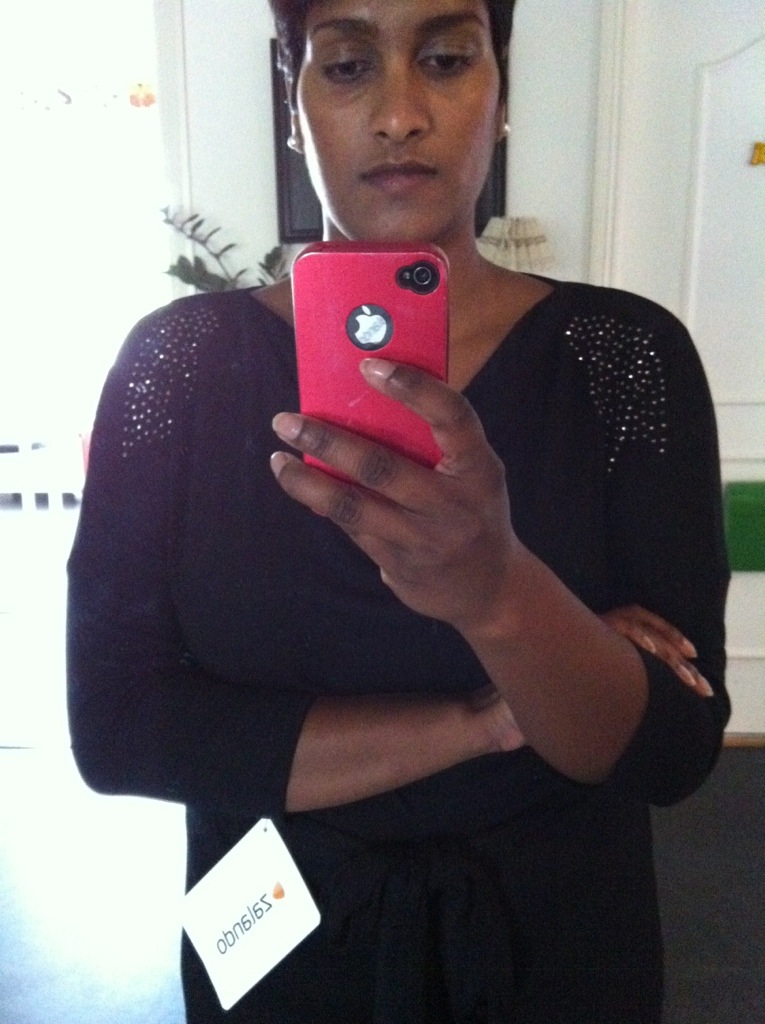 Vad tycker ni?
Ignorera min kloliknande monsterhand. Jag måste lära mig ta kort på mig själv. Jag ser att många använder kamera med stativ och en självutlösare, jag har allt utom självutlösaren men jag är inte där än, redo att ta posade bilder på mig själv.
I got a new black dress. A nice one, fits well, nice fit without being tight, comfortable material and the added sparkle of rhinestones. Now I don't own a whole lot of clothes with rhinestones, nothing except for this dress actually. But every girl needs a little bling bling, right? Or am I wrong? Am seeing something no one else will?
I have to admit the dress evokes an 80's feeling but I kinda like it.
The hubby had only one comment:
Tina Turner wants her dress back!
Well, it aint going to happen. It's a keeper.
Oh try to ignore my monster looking claw like hand. I really need to learn how to take flattering photos of myself. Such a crucial thing to know these days 😉
Fatal error: Uncaught Exception: 12: REST API is deprecated for versions v2.1 and higher (12) thrown in /storage/content/90/144790/matikvadrat.se/public_html/wp-content/plugins/seo-facebook-comments/facebook/base_facebook.php on line 1273