*Scroll down for English 
Hej,
Här kommer en liten inblick i vårt hem och vårt adventspynt. Inga julgardiner, men tror faktiskt jag jag ska byta i köket för en gångs skull.
Kitchen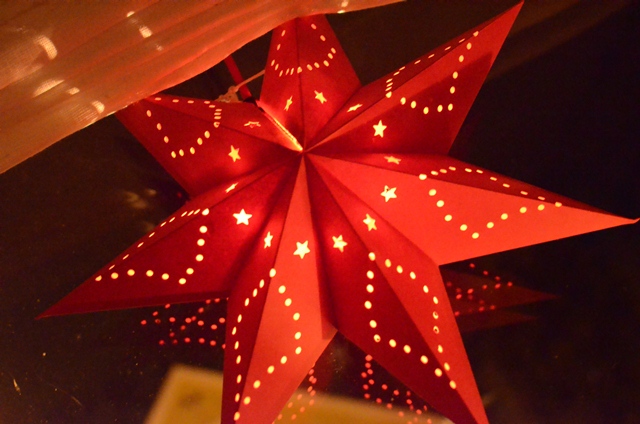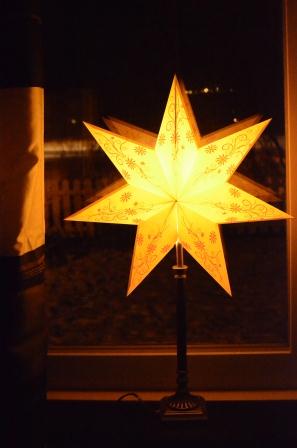 I vardagsrumsfönstret har vi två av dessa stjärnor stående.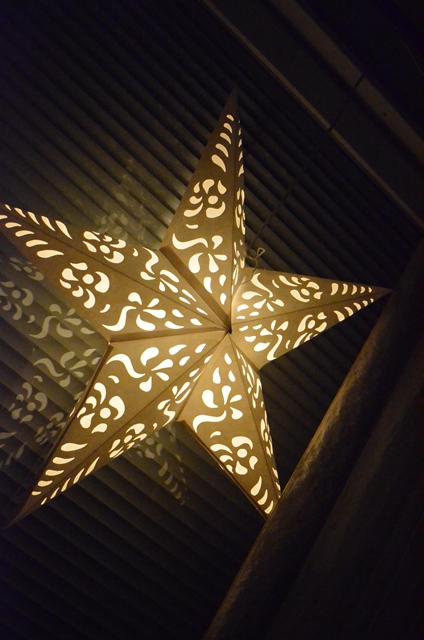 I vårt sovrum hänger denna vita stjärna.
Mini-me har en ljusstake med flugsvampar, som hon ÄLSKAR. Belysningen i den egenpyntade granen brukar också vara tänd.
English:
Here's a quick peek inside our advent decorated home.
Paper stars are so beautiful and lights up the windows in such a nice way. It's really nice to walk around in the evenings and see how people have decorated their windows.
In the living room we have cream white stars with a burgundy pattern, on lamp stands.
In our bedroom we have a white star.
Mini-me on the other hand has an electric candle stick, with toadstools, which she LOVES.
The little fake christmas tree which she decorated herself is also on display in her room, and the little lights are usually lit as well.
Fatal error: Uncaught Exception: 12: REST API is deprecated for versions v2.1 and higher (12) thrown in /storage/content/90/144790/matikvadrat.se/public_html/wp-content/plugins/seo-facebook-comments/facebook/base_facebook.php on line 1273