* Scroll down for English
Hej,
Kallt kallt idag, Mini-me ville gå in efter en stunds lek med Ruffe ute i snön.
Vi har kommit igång lite sent idag med adventsfirandet men nu puttrar doftkastrullen på spisen, en skinka ska snart griljeras, det blir viltskavspanna till middag och efter middagen ska jag göra rischokladgodis.
Visste ni förresten att det är pepparkakans dag idag? Jag har inte gjort någon pepparkaksdeg än så jag tänkte vi skulle göra en snabb och lite annorlunda variant med den här mixen.
Kika in om en stund får ni se vad!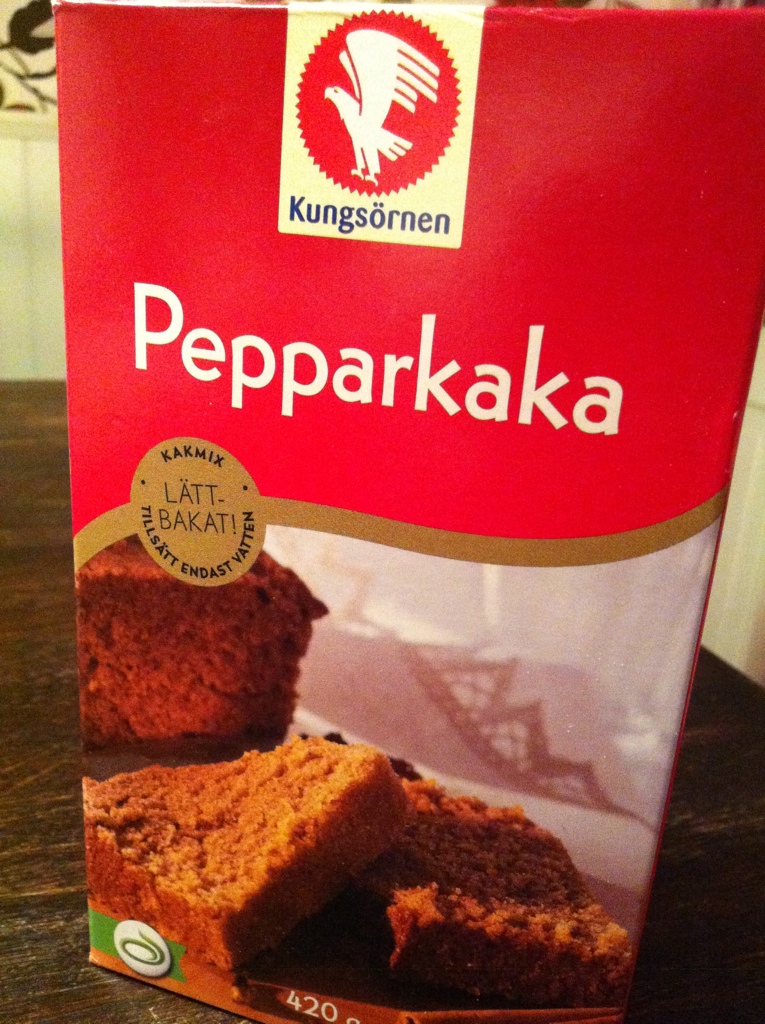 Today was cold! So much so that Mini- me wanted to go back inside after a short whiles playing in the snow.
It's the 2nd of Advent today but we have been a bit slow with the celebrations today.
But now the pan with house perfume is on a low simmer, we're about to put a ham in the oven for a quick grilling, I am making a stew with shavings of deer for dinner and after dinner I am going to make some Christmas sweet treats.
I am on a roll now!
By the way: it's Gingerbread Day today. I haven't made a gingerbread dough yet so I thought I'd opt for something quick anda little bit different, using the baking mix on the photo.
Check in later to see what!
Fatal error: Uncaught Exception: 12: REST API is deprecated for versions v2.1 and higher (12) thrown in /storage/content/90/144790/matikvadrat.se/public_html/wp-content/plugins/seo-facebook-comments/facebook/base_facebook.php on line 1273