Gårdagens fest på jobbet blev riktigt lyckad men oj vad K och jag var trötta idag. Det tar på krafterna att laga mat, fixa och duka, leka bartender, lekledare och diskplockare. Fötterna ömmade igår kväll.
Men det blev jättelyckat och alla uppskattade både festen och maten. På't igen nästa år!
Här kommer några bilder, hemskt ljus men men…

Christmas party outfit. I wonder how everyone else can take this type of photos, I look like a muppet.

Rocky road fudge for A LOT of people.

The punch bowl table, with gingerbread sandwiches with blue cheese cream.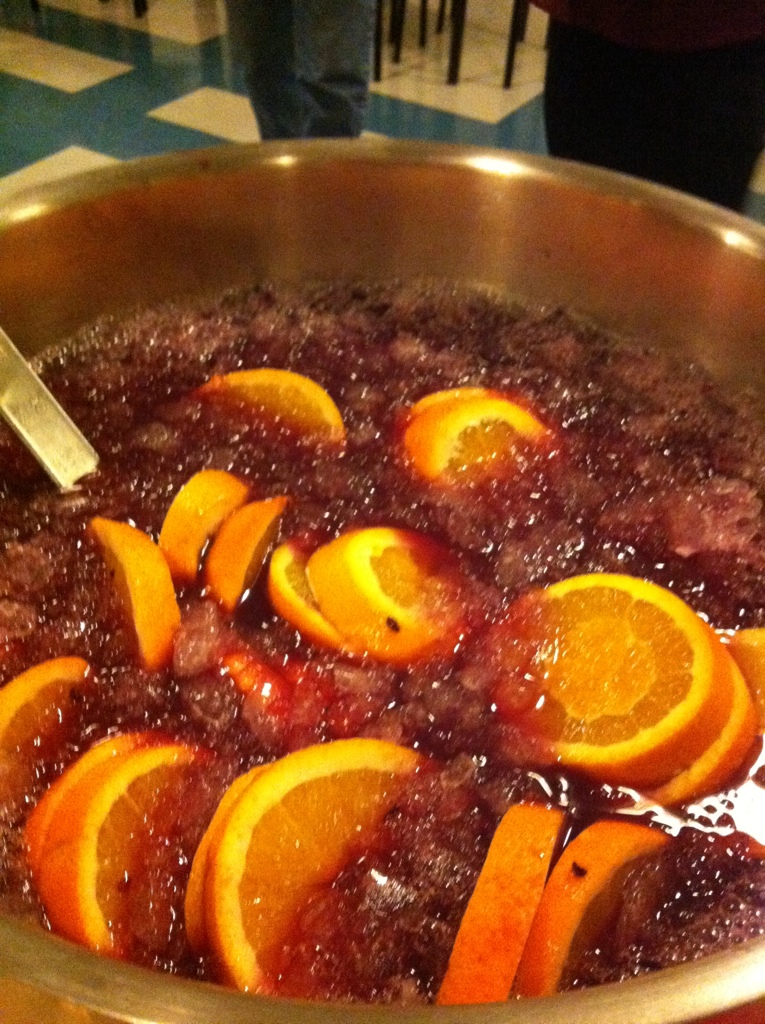 A mulled wine sangria. Dangerously good with no taste of alcohol.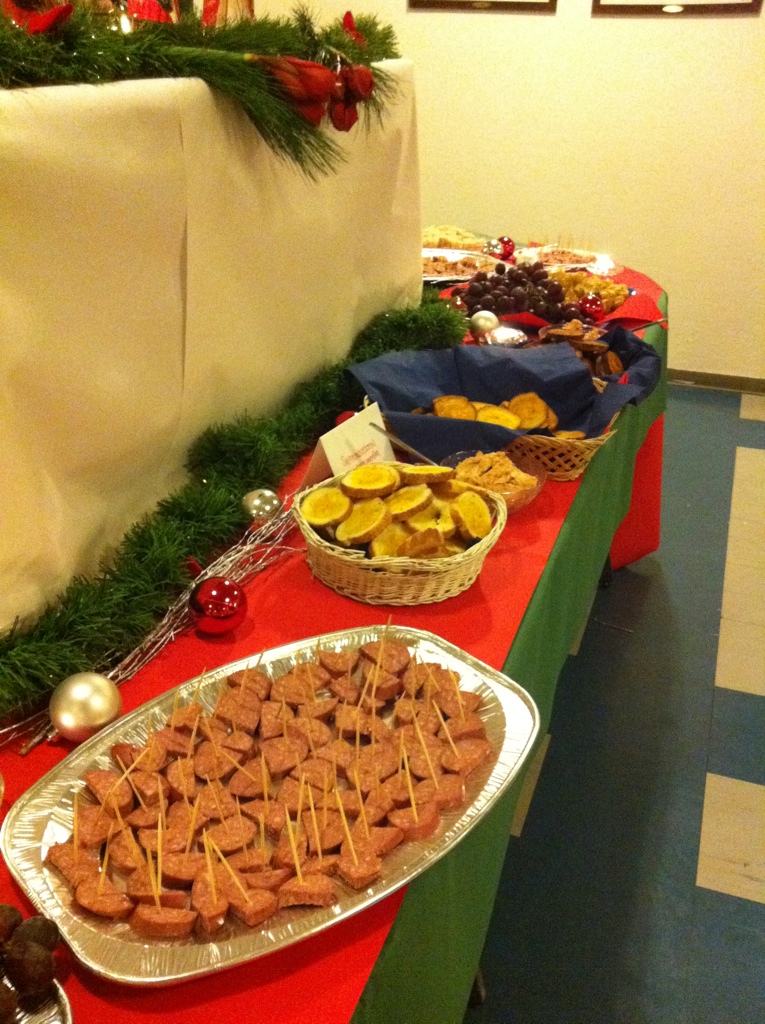 In the middle there's saffron crostini.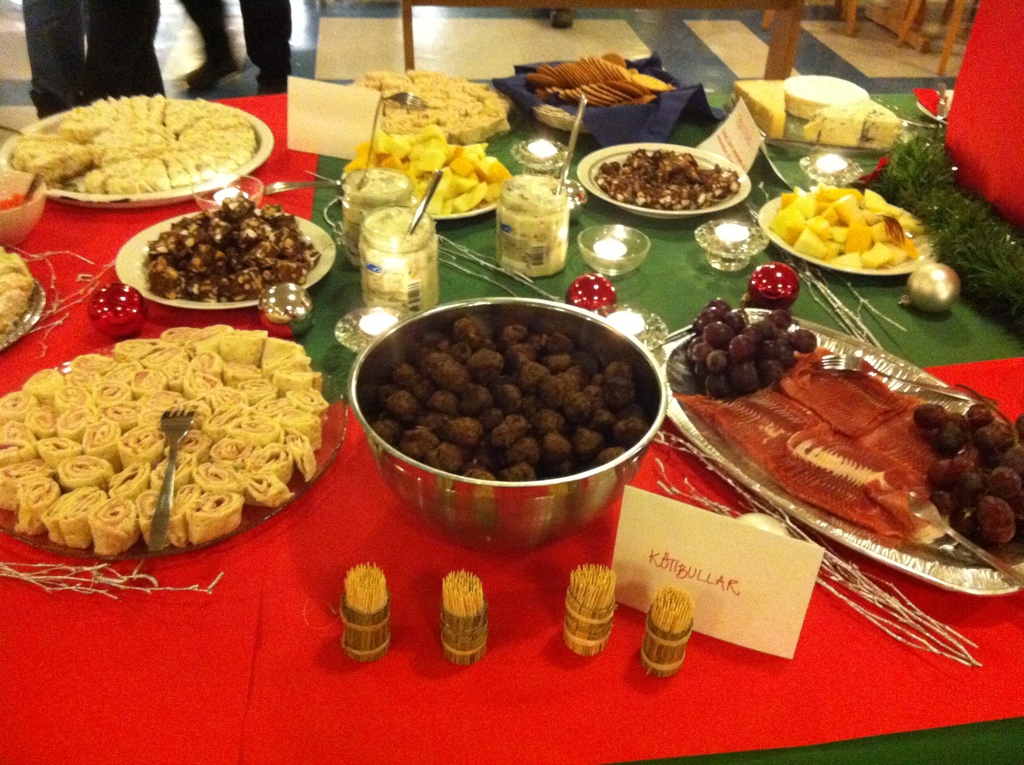 The meatballs I made on Monday, ham and mustard rolls, cheese and a nice smoked salmon and shrimp cake, on a dark bread tart case. We always have a version of this for big holidays, such as Christmas, Easter and Midsummer. It's always very popular. Check out one of my posts from Easter and you will find a recipe for one.

Here's a better photo of the salmon cake.

More food. We were a bit worried there wouldn't be enough food…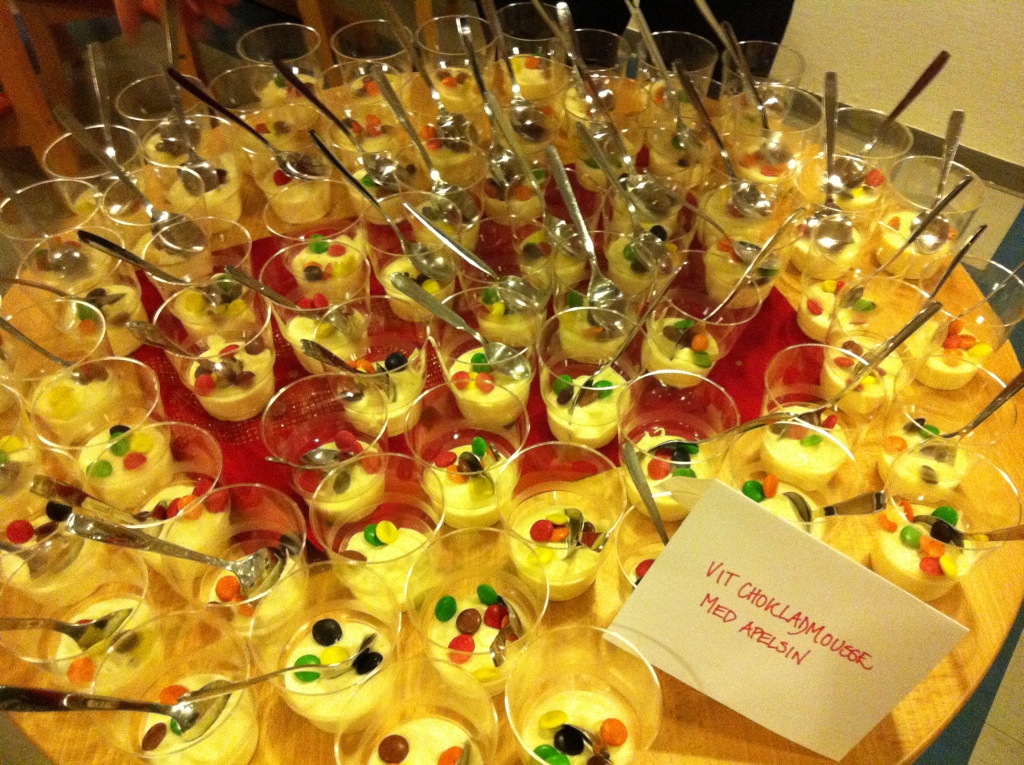 White chocolate mousse with orange. Recipe for this will be posted later.
All in all a very successful party and so much fun to arrange, but I am tired now.
Call me crazy but now I am baking Nutella cookies and a peppermint pie.
Fatal error: Uncaught Exception: 12: REST API is deprecated for versions v2.1 and higher (12) thrown in /storage/content/90/144790/matikvadrat.se/public_html/wp-content/plugins/seo-facebook-comments/facebook/base_facebook.php on line 1273