*Scroll down for English
Hej,
Regn, rusk och mörker. Inte utan att jag förstår att många har smygstartat med adventsdekorationerna.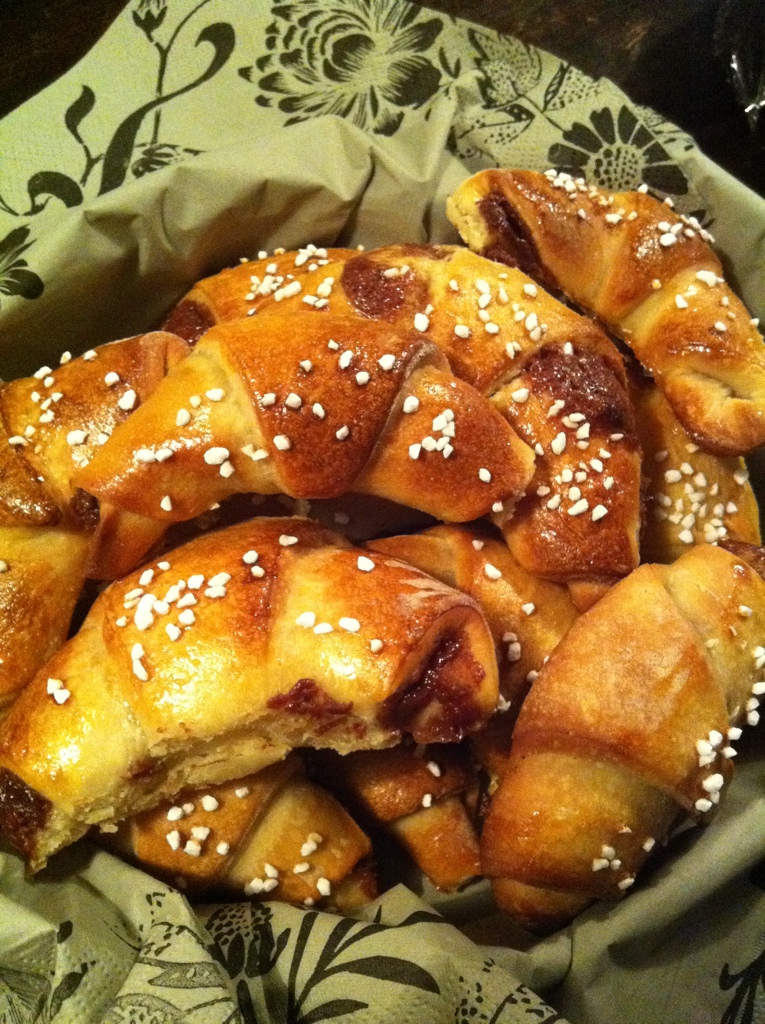 Imorse gräddade jag plåten med croissanter som jag gjorde igår. Det luktade ljuvligt i hela huset! Sambon sa att det är som att bo i ett bageri, titt som tätt bakar jag nämligen något på morgonen och han vaknar till doften av nygräddat.
Stackare! Vilket hemskt sätt att vakna på. Ungefär som när han rycker av mig täcket och sjunger en trudelutt om att nu är det dags att stiga upp.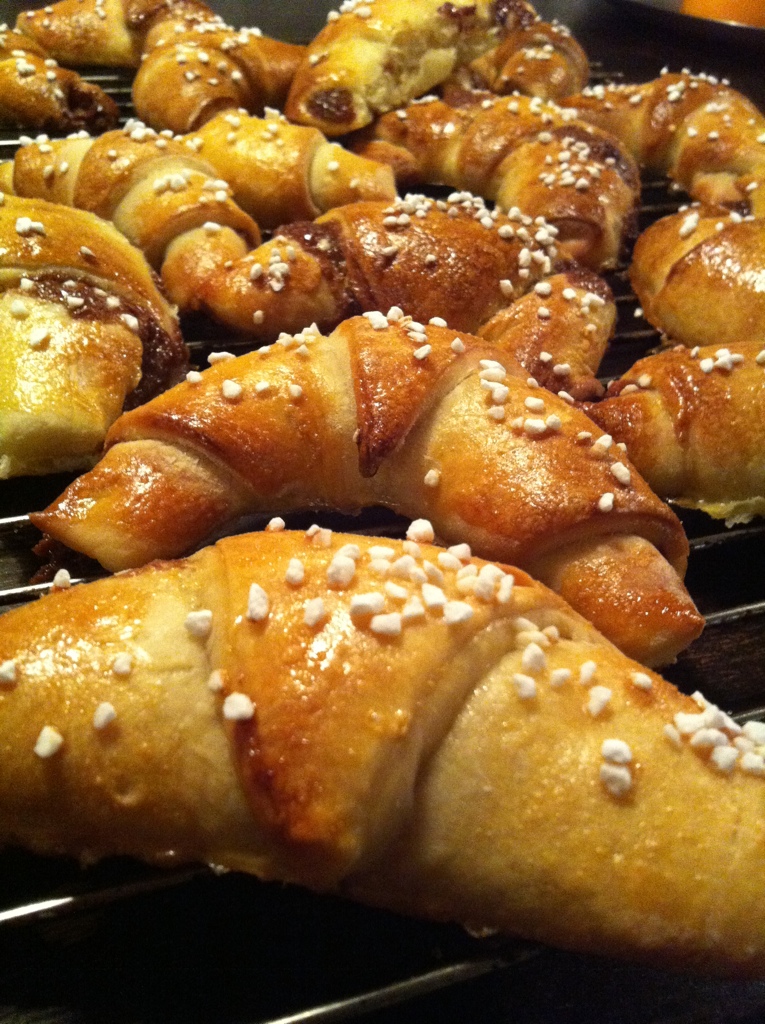 Har börjat bunkra upp inför julgodisbakandet och idag fick dessa små godingar följa med hem. Älskar miniformatet på dem. Perfekt i den varma chokladen, i Rocky Road-fudgen eller strödd på glass eller en bit varm paj.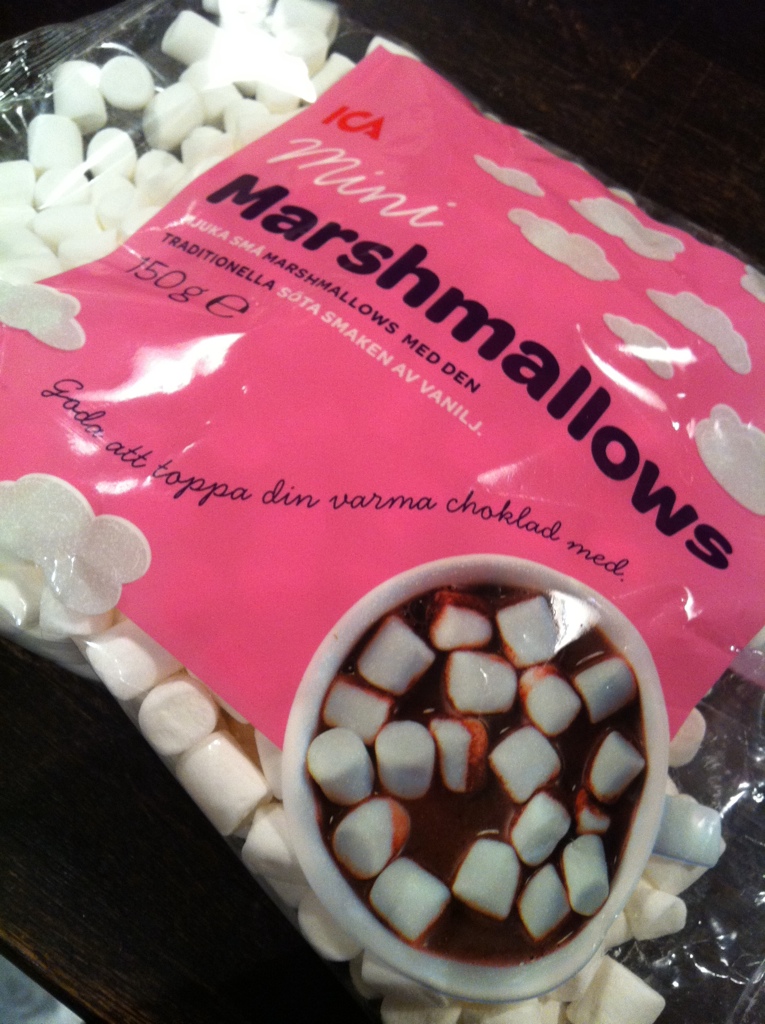 Nu har jag en date med Monte Cristo.
English:
Hi,
Today has been rather gray and miserable, weather wise. Pitch black with slushy rain at this point.
I can understand why some people have started with the Advent decorations already.
This morning I baked the chocolate croissants I made yesterday. Oh what a lovely aroma filked the house!
The hubby says it's like living in a bakery, as I every now and then use the morning hours to bake something, and he wakes up to the smell of freshly baked bread.
Poor dear! What an awful wayto wake up. Sort of the same as when he pulls the duvet from my freezing body while singing a home made song about how it's time to get up. Sort of…
Anyways: I've started stocking up on things to use for christmas candy making and these little sweet mini marshmallows came home with me today.
I love the size of them!
Perfect for Rocky Road-fudge, hot chocolate or as ice cream sprinkles.
But now, it's time for a date with Monte Cristo