* Scroll down for English
Hej,
1:a december är inte bara starten för allt som har med julen att göra, utan även den internationella AIDS-dagen.
Precis som det rosa bandet symboliserar kampen mot bröstcancer är det röda bandet en symbol för kampen mot AIDS.
Klicka på bilden för att komma till Aidsdagens hemsida.
Jag skickar kärlek till er alla, och hoppas att ni får vara friska och lyckliga.
Jag hoppas att vi snart är framme vid den dag när alla som har HIV/AIDS får den omvårdnad och behandling som de behöver och förtjänar.
Kram Christine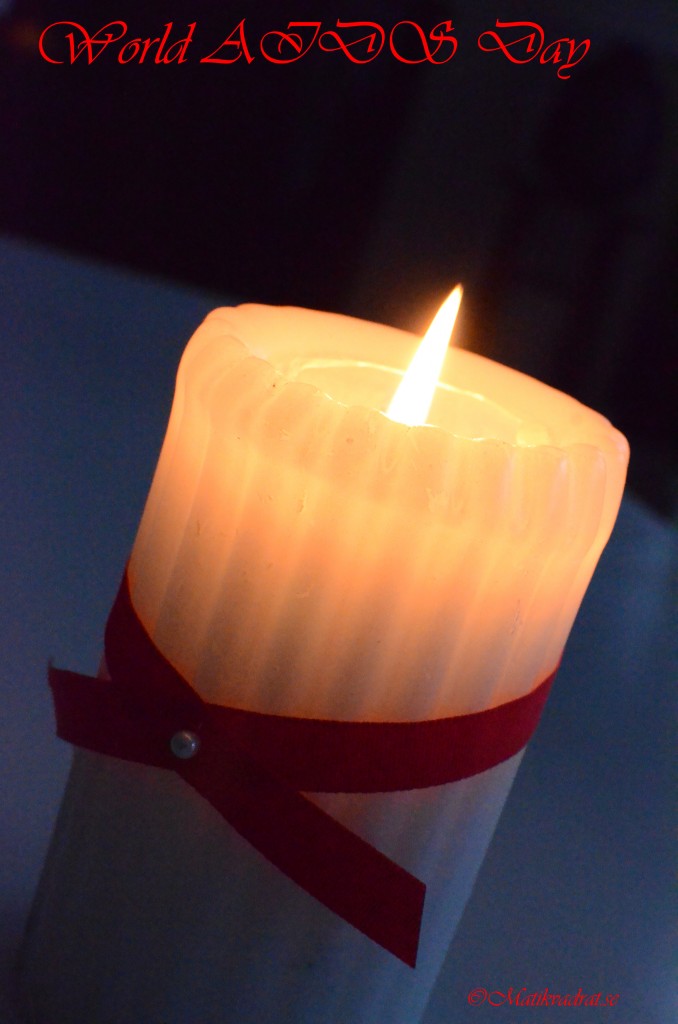 English:
It's not all about the countdown to Christmas today. There is a more important matter on the agenda today; the World AIDS Day. The symbol for the fight against this epidemic is a red ribbon, and it deserves as much attention and awareness as the Pink ribbon-campaign, for the fight against breast cancer.
I send out my love to everyone in this world, and hope that you will keep healthy and happy!
I hope that one day soon everyone who is infected with HIV/AIDS can get the care and treatment they need and deserve.
 Love Christine