God morgon!
I veckan när jag var lite krasslig och mest låg i sängen hann jag tänka att jag gärna skulle vilja ha en frukostbricka, sängbricka eller vad de nu kallas. Kärt barn har många namn.
Men förstå vad trevligt att bli serverad frukost i sängen, på en bricka, som rymmer allt man vill och dessutom fångar upp alla smulor sm nnars gärna letar sig ner i lakanen.
När frukosten är avklarad och butlern har hämtat den kan man använda frukostbrickan till att ha laptopen på.
Åhléns har en snygg vit och avskalad variant. Men jag är ute efter en mer klassisk variant. Någon som vet vart man kan hitta en sådan?
Jag tänker att jag nog kan fixa en sån här själv, vi får väl se…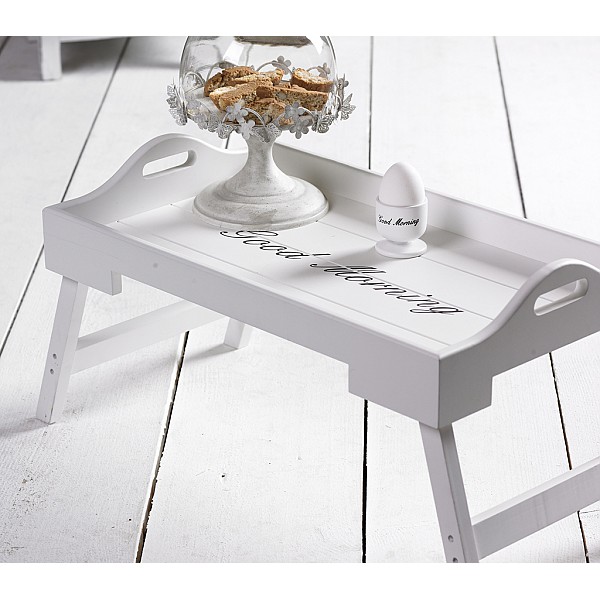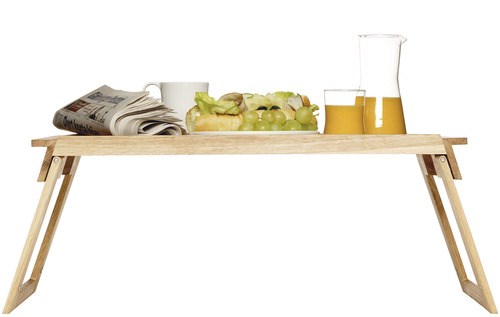 I was thinking the other day, when I was lying in bed and brought my breakfast to bed, on a small plate. I wish I had a breakfast tray. Look how stylish it looks. Ah the mornings one would have and the days if every morning could start like this. Or at least once a week. 
A tray to hold everything one could want for breakfast, and which would catch all the crumbs which otherwise sneaks into bed with you.
And once you are done with breakfast and your butler has taken it away the tray can be used to put the laptop on. 
I need one of these babies, but where can I get hold of one? It's one thing finding photos through Google, a whole different thing finding one that can come live in my house.
I am thinking I should be able to make one of these, a little bit of DIY, we'll see…